Rosebud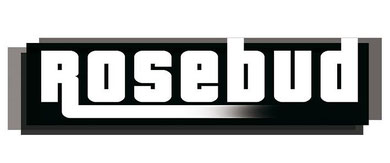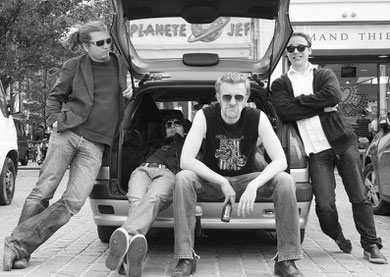 Rosebud is an independent rock band, with classic shades, hard strokes and underground roots. After a progressive path and different alignments in the band, Rosebud gets the typical sound earned from their effort on stage.
Alexis - Drums
Cyril - Bass & backup vocals
Rémy - Rhythm guitar & lead vocals
Mehdi - Lead guitar & backup vocals
We love all styles of rock bands. The most famous ones are : Eagles of death metal, The Vines, Nashville Pussy, Creedance Clearwater revival, James Brown and of course Nirvana.
The main objective of Rosebud is to defend the original values of the Rock n Roll. Their weapons: coarse lyrics, "Dance Floor" rhythmic and a festive spirit who loves to play with the clichés.

The four musicians from different backgrounds like to tell stories of bars, chicks, guys and finally everything you like to join in the evening and you often leave in a pitiful state.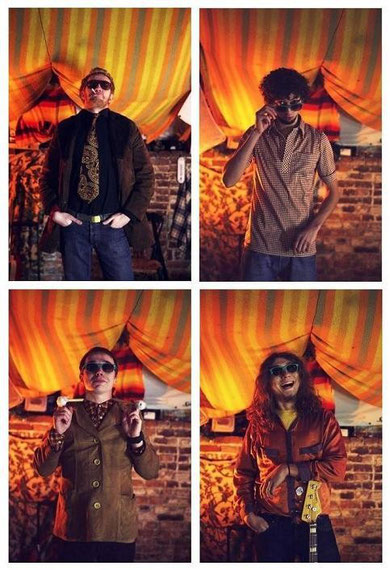 Rosebud is a 6 years "pur malt" Rock band. Their set has been tasted on a lot of stages and it's time to bottle.
So, during the summer of 2010, they put their best 11 titles of the last 3 years on their first album: Au cas ou ça tournerait disco (If it ever became disco)

For the moment, this album is only available on digital release on Bandcamp. So go listen it and let them know your feelings.
EP:
Friday morning modern love (2009)
Studio Album:
Au cas où ça tournerait disco (2011)
Interview with Rosebud

1. How did the band begin?
The first repetition of Rosebud was in 2003 with Remy, Alexis and 2 other guys. Since 10 years, we play music with the same 12 or 20 friends of other bands. The time and multiple splits have created the actual line up.
2. How would you define the sound of the band? 
Of course it's rock. We don't want to reinvent rock n roll because we have a lot of respect for this legendary kind of music. The only one problem with the rock music is that it's difficult to make dancing with it. So we've decided to add some night clubs riffs when the song need it.
3. Talk us about your last work.
2010 was the year of the creation and the recording. Actually, we're working on 2 new songs and I think we will record them as soon as possible for input them in the album before the physic release. It's the advantage of the digital release and indie production:  You have no money but you have the time to continue to work on your album until you are fully satisfied.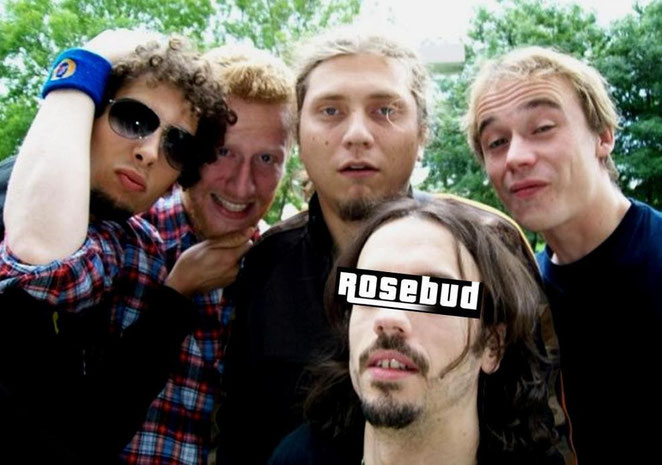 4. How are your concerts? What can we find there that we wont find on your studio records?
Of course, you'll find more energy in our live. The romantic moments are often closed by a big rotten joke but we try to give people as much pleasure as possible.
 5. What do you think about the music industry and what do you think is your place within it?
A funny thing is that a lot of people listen and "like" our bandcamp page but they are less than 5% to buy it. In the people mind (and in mine too), the music has no monetary value.

When you buy a cd, you buy the box and the booklet but you already know the songs because you have it in your ipod in mp3.

I think live shows are the only way to become fully professional for any band like us.
Recommended track: Smile in Progress (2010)
17 December : Le Garage – Cambrai – France
18 Decembre : Le Viziteur – Lille – France

European Tour : Summer 2011 (on booking)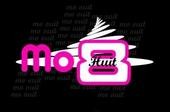 All submmited material Copyright Rosebud