CL Sosa
Introduction
CL Sosa is a rapper from Clifton, New Jersey. His music takes influences from Brooklyn and Early 90's hip-hop instrumentals to The Jesus & Mary Chain. Sosa is working on his first single A song for our fathers with the B side Good things never last, produced by Ryan Stewart (Stewrat).
Band Members
Carlos Gonzalez - Vocals, Ukulele, bongos, keys.
David Dulkan - Bass, guitar, drums, synthesizer.
Christian Acosta - Bass, guitar, drums, keys, vocals.
Influences
Brooklyn, Early 90's hip-hop instrumentals, The fireworks scene in "The Sandlot", Evan williams whiskey, and The jesus and mary chain.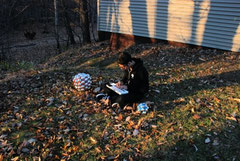 Growing up I really loved not just music, but sound. I would always make recordings on my little cassette player, usually just interviews with fake wrestlers that my sister would voice. I was always into music but particularly green day, presidents of the united states, and nirvanna, that is until I got notorious big's ready to die album, than everything kinda changed. I had older cousins that would give me mixtapes they'd make with like Busta rhymes, naughty by nature, gangstarr, etc. I fell in love with that style of hiphop, but I was still listening to shit like Blink 182 and mxpx, like alot of 7th graders were at the time, along with Fatboy slim and Beck.  My music just grew into a big clash of the music I grew up listening to, and the stuff I listen to now.
Sosa is releasing his first single A song for our fathers and putting the finishing touches on his full length album which will be released later this year.
Interview with CL Sosa
1. How did the band begin? 
I met Dulkan on a trip to upstate New York. Dude was a friend of a friend. I honestly thought he was 10 years older than he is, but he was a cool dude, kinda crazy though, he had like $1000 worth of BB Guns. Over the weekend I got to know the dude as one of the heaviest smokers I ever met, along with an Ill guitar player, so we've been kickin it ever since. Mylkeyz on the other hand I just met from the neighborhood ya know, he moved in when we were in 7th grade and he really liked DJ'ing and breakdancing and my upstairs neighbor had turntables. Me and him started making music together about 10 years ago and we never really stopped. I had told him about this dude I met (Dulkan) who had a studio in his basement and could play guitar, bass, keys, etc. They got together and within the first sessions laid down the "Songs for our fathers" beat. 

2. How would you define the sound of the band?
You know the Arcade Fire song "Wake up?", we're like a hip-hop version of that. 

3. Talk us about your last work.
The last days of my youth was an album that I felt I had been writing for years. It's an ode to summer vacation. Night drives, girlfriends, weed, getting busted, drinking, dancing, it's all that, but with a more serious tone. It's like the last time you hang out with your friends before everyone goes to college. (well at least that's how it works in the movies). Sonically it was really influenced by old soul we were listening to at the time.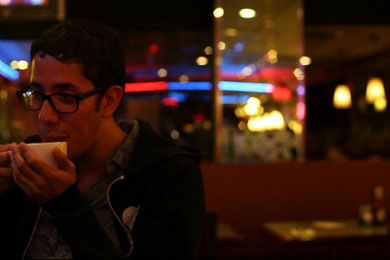 4. What do you think about the music industry and what do you think is your place within it?
The music industry as a whole has moved into a user created experience where the artist can directly connect to the listeners with help from other listeners. With blogs such as this one, it gives the artist the ability to make music, give it to people who love music that can in turn give to a group of people who are looking for music to love. It's all very bohemian right now heh. Indie hip-hop right now is thriving and it's great to know there is an audience for individuals making something different. For a long time we didn't really have a platform to stand on as hip-hop artists, I remember always being told to do party records and reggaeton and to change the way I dress, but I was like fuck that, I like flannels and I want to make hip-hop where you have to google my punchlines cause they reference black and white 1920's films. Best decision I ever made.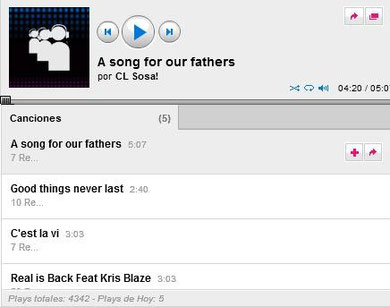 All submmited material Copyright CL Sosa