The Jungle Bands Project: Information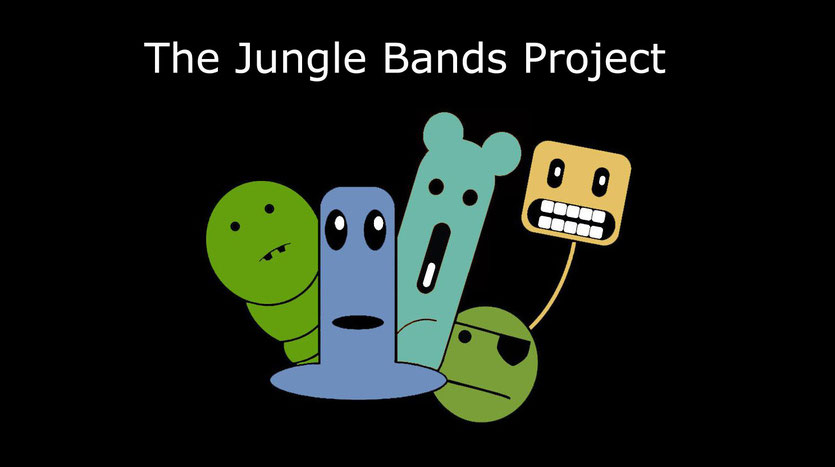 The Jungle Bands Project is a non-profit project running since 2010 for the support of new and emerging bands. Become a "Jungle Band". 
Application period (2014) is closed. We will reopen it again for 2015 later this year
We are happy to announce our Jungle Bands finalists, 2014: CAMP STAG (UK), I Don't Speak French (Sweden), John Citizen (Australia), L O V A T S (UK), Mercury Toys (Peru), NIHILS (Austria), Nolita View (UK), The Dark Colours Since 1685 (Spain), The Heavns (USA), The Shallows (UK), Trevor and The Joneses (USA), Truth About Vegas (UK)
Thanks to all the bands and artists that have applied to the project. We listened to every song, including the rest of the work published in Soundcloud and other sites in some cases, trying to have a general view of each band. Thank you for applying to us. The selection was very difficult, so keep working hard. For those bands that were not selected, remember that music is not a competition. Keep the faith in your work and go on doing what you like. We will still listen to your work if you want to submit to our blog for normal posts at our submissions group here. Thank you again and all the best. - The Jungle Team
   Want to become a Jungle Band? Who Qualifies? (2014 Bases)
- Unsigned bands or artists from any country, singing in any language.
- At least 1 EP published although it doesn't need to be an official release.
- Submit 1 track released after September 2013. (September not included).
Music Genres
You can participate if your music correspond to one of these music genres:
- Indie Rock, Indie Pop, Indie Folk.
- Punk, Garage, Post-Punk.
- Alt Rock, Shoegaze, Lo-fi.
- Kraut Rock, Post-Rock.
- Electronic, Electro Pop, Dance.
- Singer-songwriter.
- Americana, Country, 
- Instrumental, experimental
- Variations of the previous genres.
That are the music genres that we post at Jungle Indie Rock.
(Application period (2014) is closed. We will reopen it again for 2015 next January)
The application process is done through our Soundcloud application group
1. Join the group.
2. Go to your track. Under it you will find "Add to group". Add the track to this group. 
3. ADD ONLY 1 track. Tracks should have been released after September 2013, not included. It doesn't need to be an official release.
Once you share a track, it won't won't see it in the group until we approve it. We will approve only the tracks from our 12 selected bands.
Application period (2014) is closed. We will reopen it again for 2015 next January
- On April 30th we will close the group.
- During the next 15 days we will listen and select 12 bands.
- Selected bands will be posted on this group by May 15.
- During the selection we will check your track, other tracks, previous works, videos, band biography, etc.
- We will value the band or artist in its whole work.
- We won't value "number of followers" in social media. We don't care about that.
- We recommend you to have your bio and all your links in your websites and social media, to know more about you.
- Jungle bands will be posted in our website, with a special article that will have a short review, bio, discography, videography, interview and band sites links.
- We will promote your work in our website, blogs, social media.
- Jungle bands have preference over the rest of bands that we feature in this blog. Any time a Jungle band releases a new work it is posted right away. This includes bands from previous editions as well. 
- We will advice and help you on what ever is in our hand.
- We will help with the promotion of your gigs in our social media.
- At the end of the year we will have a band contest with the 12 participating band, to choose our band of the year.
- Our band of the year will be selected by music experts. Jungle readers will collaborate but won't be decisive.
For any question regarding the project please contact us by email.